HELLO
and welcome, WEARY INTERNET TRAVELER, to the website of
KEDIAN TASSADAR TA'NULL
AISLING PHILOSOPHER
AISLING LORE KEEPER
AISLING WISE ONE
KINGDOM PHILOSOPHER
VILLAGE ARTIST
CLAVE BARD (2)
CLAVE MEMORY CREATOR
STYLISH WEARER OF CAP OF DANAAN SINCE DEOCH 31
- PLANNING COUP D'ETAT OF ETIENNE NO WAIT SHIT ERASE THAT, HOW DO I GO BACK
VOTED #1 SMILE IN DEOCH WEEKLY
SOLE REMAINING PROPRIETOR OF THE RUNIC TERRA SOCIETY
WOW, DEOCH 1
FOUNDING MEMBER OF THE TEMUAIRAN TRUTH & RECONCILLIATION COMMITTEE
PRESIDENT OF THE KEDIAN TA'NULL FAN CLUB
which is guaranteed* to be MOST INTERESTING
herein is WISDOM, i deliver it as THANKS FOR VISITING TO MY HUMBLE WEB PAGE

if you don't like it just remember IT WAS FREE,BUB
THIS IS A FREE INTERNET FOR FREEDOM

NEW! THE TEMUAIRAN CALENDAR
by the MIRACLE of EFFICIENT and INNOVATIVE modern technology,
we of the TEMUAIRAN TRUTH AND RECONCILLATION COMMITTEE, PROJECT FARSIGHT INITIATIVE, TEMUAIRAN RENEWAL BUREAUX,
invite you to behold the glory of the Temuairan Events Calendar.

Want to put stuff on it? Want to do so yourself? Get in touch with Kedian#1337 on Discord, mayhaps on the Unofficial Official Dark Ages Discord.
KEDIAN TASSADAR TA'NULL CLASSES AND LECTURES
Fall, Deoch 166 - The Octave
Fall, Deoch 166 - The Path of the Aisling
Fall, Deoch 171 - On Politics
Winter, Deoch 171 - The Spark (additionally, please enjoy this transcript of student questions)
Summer, Deoch 172 - On Chaos and Order (additionally, with transcript
KEDIAN TASSADAR TA'NULL UPCOMING CLASSES AND LECTURES (MAYBE)
TBD, LOOK, COMING UP WITH THESE LECTURES IS HARD

KEDIAN TASSADAR TA'NULL CREATED CONTENT, WHICH YOU ARE AUTHORIZED TO CONSUME (ENJOYMENT OPTIONAL)
Formally Recognized Works
Aosdic Mystic Theory (written Deoch 6)
Wizards & Magick (written Deoch 3ish?)
Dies Irae (Deoch 10 maybe?)
Annaladhas a Sgail Agach (Chronicles of the Shadows War) (Deoch 6)
A Guide to Roleplaying (Deoch 3)
The Darkages Game Manual (Deoch 2)

Informal Works
The Path of the Aisling (unpublished, written Deoch 37 - now with "better" formatting)
The Position Paper of the Runic Terran Society (Deoch 4ish)
Ar Beannachd Air Seo La (Deoch 4, poem presented on the event of Rookerin and Hollie's marriage)
Invocation for Twila & Drakkarim (Deoch...4ish? presented on the event of Twila & Drakkarim's marriage)
Scholarly Work on an Aosdic Ritual to Danaan (Deoch 33)

Satire, Humor, Assorted Lunacy
THE FAT CITY CHARTER (written Deoch 100ish)
TEH TEAM STARZA WEBPAGE!!!!!111111 (goddamn timeless)
The Temuairan Clock (been around since Deoch 1)
That Kedian is One Bad Mutha (board post)
Bill of Sale for Etienne Suarven Lorneau (board post)
Fruits of The Order of Danaan (board post)
Our Finest Can Be Yours (board post)
The Kedian Co Fall Catalog (board post)
On New Elements (board post)
WEEBLE SOFTWARE PRESENTS (board post)

Miscellany
An old rendering of Kedian by the Aisling artist Lenoa, who is missed
Kedian's original invitation to Dark Ages (2 February 1999)


* - Offer null and void in Loures, Rucesion, Mileth, Suomi, Undine, cities, towns, churches, septs, crypts, seats (county or otherwise), farmhouses, bunks, chapels, roads (dirt or stone). Further exclusions may apply. Limited time only.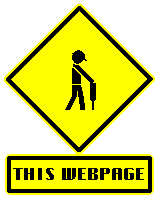 THIS WEBSITE BROUGHT TO YOU BY THE FINE PEOPLE AT KEDIAN CO, LTD, TPA